Take a Seat for Chicago Shakespeare Theater's Show Lineup
September 30, 2016
Dinner and a movie can wait. Head down to Navy Pier for dinner and a show to shake things up. The Chicago Shakespeare Theater has an incredible few months of programming to finish up 2016.  The epic plays and musicals in the Subscription Series, world premieres of new works, and magical performances for families, Chicago Shakespeare Theater will continue to engage audiences around the city.
Be sure to catch Tug of War: Civil Strife at the Chicago Shakespeare Theater on Navy Pier which will be running till October 9th. Power plays, ego, lust, humor and, yes, even love: no writer surpassed Shakespeare in portraying the forces that drive leaders to war—or the wisdom and valor of the common soldier. Twenty-two actors including a four-member band form the company that will satisfy your craving for a multi-episode immersion into some of the most brilliant stories of the cyclical human condition.
Hamlet gets turned on its head in The Revenge of Prince Zi Dan. Internationally renowned Shanghai Jingju Theatre Company transforms Shakespeare's Hamlet into one of China's most impressive forms of traditional art, setting the story in the fictitious ancient Chinese state of the Red City. Here, as in Shakespeare's classic, the prince becomes disillusioned after discovering his uncle has killed his father and seduced his mother.
One month wasn't enough for King Charles III, so you'll be able to see this spectacular event from November 5 – January 15, 2017. Winner of the 2015 Olivier Award for best new play, playwright Mike Bartlett artfully invokes the pomp and prose of Shakespeare's greatest works. The Queen is dead. Long live the King. King Charles III, that is. After decades as "king in waiting," Prince Charles ascends to the throne. His first official act: to rubber stamp Parliament's bill restricting freedom of the press, but Charles III refuses in a provocative act of conscience.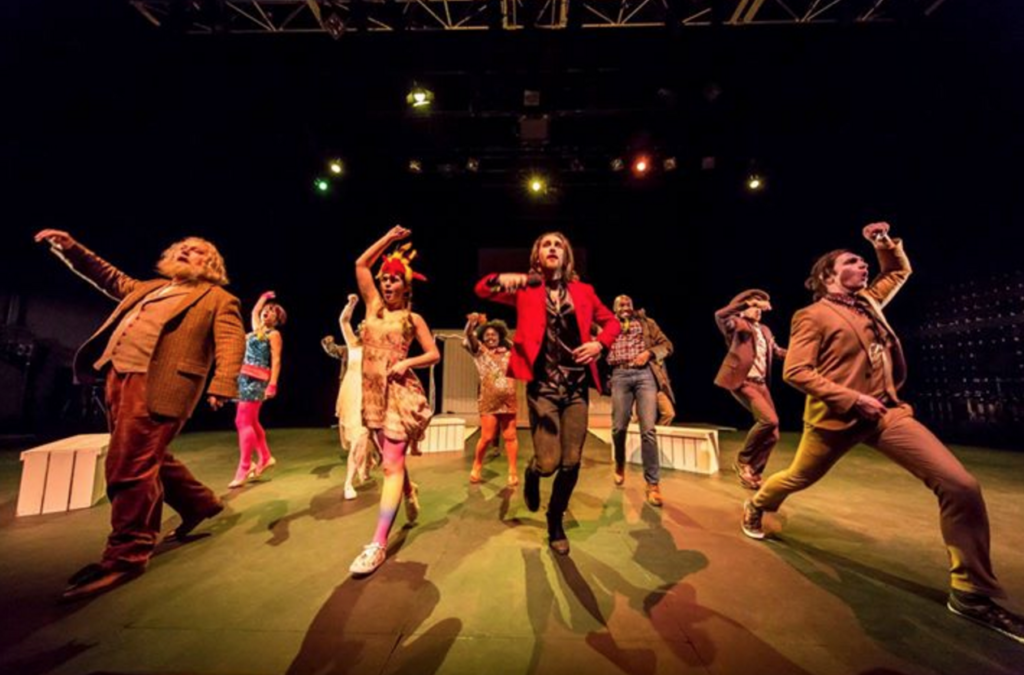 In December, the award-winning British company Cheek by Jowl returns to Chicago with a new production of one of Shakespeare's greatest plays. The Winter's Tale will be on the Chicago Shakespeare Theater stage from December 14-21. A delusional and paranoid king tears his family apart, but the struggle for redemption yields flickers of hope. Initial darkness gives way to joy as Time leads the characters to a shattering conclusion.